We are proud to inform that Clear Channel Finland has earned the Strongest in Finland Platinum Certificate. The certificate is granted by Suomen Asiakastieto Oy, which is one of Finland's leading providers of digital business and consumer information services.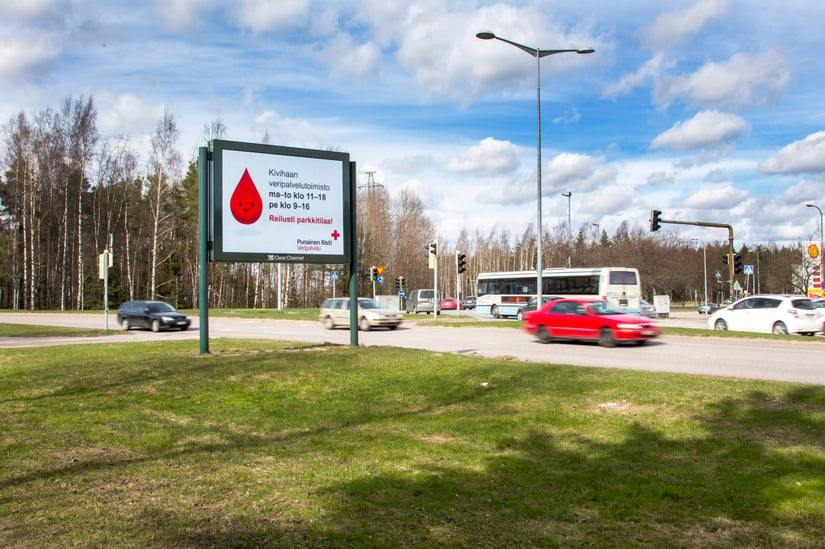 Award Criteria
The Strongest in Finland Certificate is a proof of company's positive financial figures, background information and good payment behaviour.
The platinum certificate is granted for:
companies that create economic strength for future
companies whose customers, partners and other stakeholders can rely that the cooperation with the company is on a steady foundation.
companies that have had the greatest credit rating (AA+ or AAA) for at least three consecutive years.
Only 12 % of companies meet the certificate's criteria.


Clear Channel and Financial Responsibility
Our actions are based on our corporation mission: Creating the Future of Media. This certificate is important for us, because we want to have a positive impact on economy – now and in the future. Our vision is to be a pioneer and expert in digital outdoor advertising. We provide modern and nationwide network for advertisers.

We have defined clear and relevant responsibility aspects and set long-term goals. Our values create a strong foundation for us to constantly improve our responsibility actions. We are actively involved in supporting the sustainable operation of society and our clients, for example, through our Smart City -solutions.

We thank our clients, partners, stakeholders and employees for being a part of our journey towards the future of media.
---