Content Requirements
For outdoor screens, please use R230, G230, B230 / #e6e6e6 for white colour, so that colour brightness is optimal.
Place all relevant information within margins for the material might be scaled to match display's resolution. Margin width is 30 pixels/side.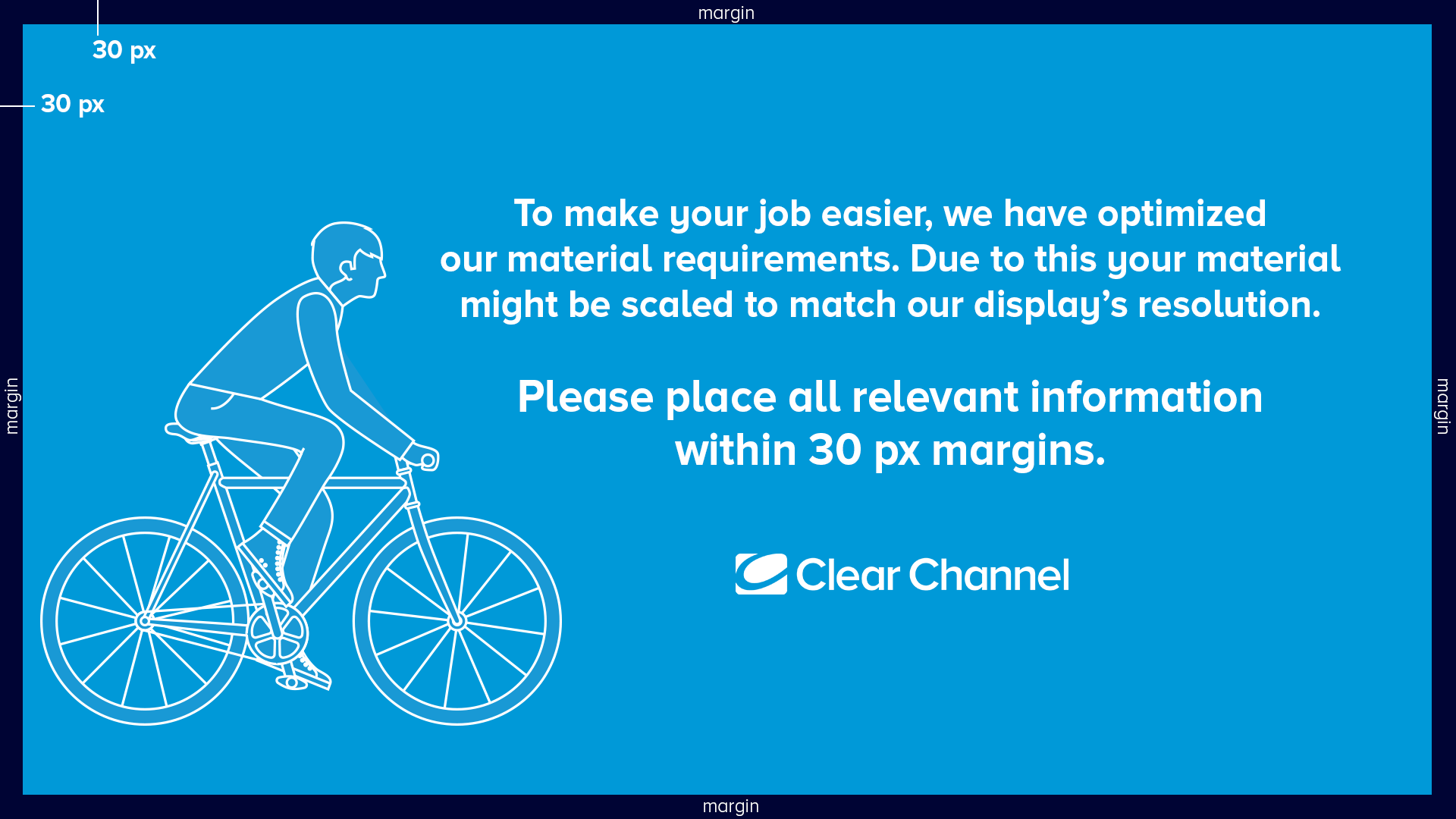 Technical Requirements
File types: MP4 (H.264 compressed) or JPG.
Resolution: 1080 x 1024 px
Frame rate: 25 fps
Spot length: 10 s
Max size of file: 20 MB
Material Delivery
Material delivery four business days campaign launch through the material portal.
Naming the materials: Year_week_advertiser_campaign-subject
Material fee 390€ / campaign is added to the campaign costs, which includes 1 to 6 materials at a time. If the material is changed during the campaign or material is delivered later while campaign is running, a new fee is invoiced.
Additional information concerning materials:
campaigns@clearchannel.fi